| SKU | Hook Size | Hook Gap | Length | Weight |
| --- | --- | --- | --- | --- |
| USJ786-12-AS-1 | 4/0 | N/A | N/A | 1/2 oz | 14g |
| USJ786-12-BCW-1 | 4/0 | N/A | N/A | 1/2 oz | 14g |
| USJ786-12-CHW-1 | 4/0 | N/A | N/A | 1/2 oz | 14g |
| USJ786-12-PEA-1 | 4/0 | N/A | N/A | 1/2 oz | 14g |
| USJ786-12-SB-1 | 4/0 | N/A | N/A | 1/2 oz | 14g |
| USJ786-12-TS-1 | 4/0 | N/A | N/A | 1/2 oz | 14g |
| USJ786-14-AS-1 | 3/0 | N/A | N/A | 1/4oz | 7g |
| USJ786-14-BCW-1 | 3/0 | N/A | N/A | 1/4oz | 7g |
| USJ786-14-CHW-1 | 3/0 | N/A | N/A | 1/4oz | 7g |
| USJ786-14-PEA-1 | 3/0 | N/A | N/A | 1/4oz | 7g |
| USJ786-14-SB-1 | 3/0 | N/A | N/A | 1/4oz | 7g |
| USJ786-14-TS-1 | 3/0 | N/A | N/A | 1/4oz | 7g |
| USJ786-1-AS-1 | 5/0 | N/A | N/A | 1oz | 28g |
| USJ786-1-BCW-1 | 5/0 | N/A | N/A | 1oz | 28g |
| USJ786-1-CHW-1 | 5/0 | N/A | N/A | 1oz | 28g |
| USJ786-1-PEA-1 | 5/0 | N/A | N/A | 1oz | 28g |
| USJ786-1-SB-1 | 5/0 | N/A | N/A | 1oz | 28g |
| USJ786-1-TS-1 | 5/0 | N/A | N/A | 1oz | 28g |
| USJ786-34-AS-1 | 5/0 | N/A | N/A | 3/4oz | 21g |
| USJ786-34-BCW-1 | 5/0 | N/A | N/A | 3/4oz | 21g |
| USJ786-34-CHW-1 | 5/0 | N/A | N/A | 3/4oz | 21g |
| USJ786-34-PEA-1 | 5/0 | N/A | N/A | 3/4oz | 21g |
| USJ786-34-SB-1 | 5/0 | N/A | N/A | 3/4oz | 21g |
| USJ786-34-TS-1 | 5/0 | N/A | N/A | 3/4oz | 21g |
| USJ786-38-AS-1 | 4/0 | N/A | N/A | 3/8oz | 10g |
| USJ786-38-BCW-1 | 4/0 | N/A | N/A | 3/8oz | 10g |
| USJ786-38-CHW-1 | 4/0 | N/A | N/A | 3/8oz | 10g |
| USJ786-38-PEA-1 | 4/0 | N/A | N/A | 3/8oz | 10g |
| USJ786-38-SB-1 | 4/0 | N/A | N/A | 3/8oz | 10g |
| USJ786-38-TS-1 | 4/0 | N/A | N/A | 3/8oz | 10g |
Underspin Shad Jig Head
| SKU | Hook Size | Hook Gap | Length | Weight |
| --- | --- | --- | --- | --- |
| USJ786-12-AS-1 | 4/0 | N/A | N/A | 1/2 oz | 14g |
| USJ786-12-BCW-1 | 4/0 | N/A | N/A | 1/2 oz | 14g |
| USJ786-12-CHW-1 | 4/0 | N/A | N/A | 1/2 oz | 14g |
| USJ786-12-PEA-1 | 4/0 | N/A | N/A | 1/2 oz | 14g |
| USJ786-12-SB-1 | 4/0 | N/A | N/A | 1/2 oz | 14g |
| USJ786-12-TS-1 | 4/0 | N/A | N/A | 1/2 oz | 14g |
| USJ786-14-AS-1 | 3/0 | N/A | N/A | 1/4oz | 7g |
| USJ786-14-BCW-1 | 3/0 | N/A | N/A | 1/4oz | 7g |
| USJ786-14-CHW-1 | 3/0 | N/A | N/A | 1/4oz | 7g |
| USJ786-14-PEA-1 | 3/0 | N/A | N/A | 1/4oz | 7g |
| USJ786-14-SB-1 | 3/0 | N/A | N/A | 1/4oz | 7g |
| USJ786-14-TS-1 | 3/0 | N/A | N/A | 1/4oz | 7g |
| USJ786-1-AS-1 | 5/0 | N/A | N/A | 1oz | 28g |
| USJ786-1-BCW-1 | 5/0 | N/A | N/A | 1oz | 28g |
| USJ786-1-CHW-1 | 5/0 | N/A | N/A | 1oz | 28g |
| USJ786-1-PEA-1 | 5/0 | N/A | N/A | 1oz | 28g |
| USJ786-1-SB-1 | 5/0 | N/A | N/A | 1oz | 28g |
| USJ786-1-TS-1 | 5/0 | N/A | N/A | 1oz | 28g |
| USJ786-34-AS-1 | 5/0 | N/A | N/A | 3/4oz | 21g |
| USJ786-34-BCW-1 | 5/0 | N/A | N/A | 3/4oz | 21g |
| USJ786-34-CHW-1 | 5/0 | N/A | N/A | 3/4oz | 21g |
| USJ786-34-PEA-1 | 5/0 | N/A | N/A | 3/4oz | 21g |
| USJ786-34-SB-1 | 5/0 | N/A | N/A | 3/4oz | 21g |
| USJ786-34-TS-1 | 5/0 | N/A | N/A | 3/4oz | 21g |
| USJ786-38-AS-1 | 4/0 | N/A | N/A | 3/8oz | 10g |
| USJ786-38-BCW-1 | 4/0 | N/A | N/A | 3/8oz | 10g |
| USJ786-38-CHW-1 | 4/0 | N/A | N/A | 3/8oz | 10g |
| USJ786-38-PEA-1 | 4/0 | N/A | N/A | 3/8oz | 10g |
| USJ786-38-SB-1 | 4/0 | N/A | N/A | 3/8oz | 10g |
| USJ786-38-TS-1 | 4/0 | N/A | N/A | 3/8oz | 10g |
Mustad's popular shad darter-style head with a built-in underpin is a versatile, clear water fish catcher. Features a highly detailed fit and finish with nickel-coated blades and a customized "mean eye" design. The precise ball bearing swivel maximizes underwater action and the double bait keeper ensures your plastics stay where they belong. Made on a 32786NP-BN hook.
4.3 UltraPoint® Technology
Opti-Angle Needle Point
Black Nickel finish
Size 3/0 with 1/4oz
Size 4/0 with 3/8oz or 1/2oz
Size 5/0 with 3/4oz or 1oz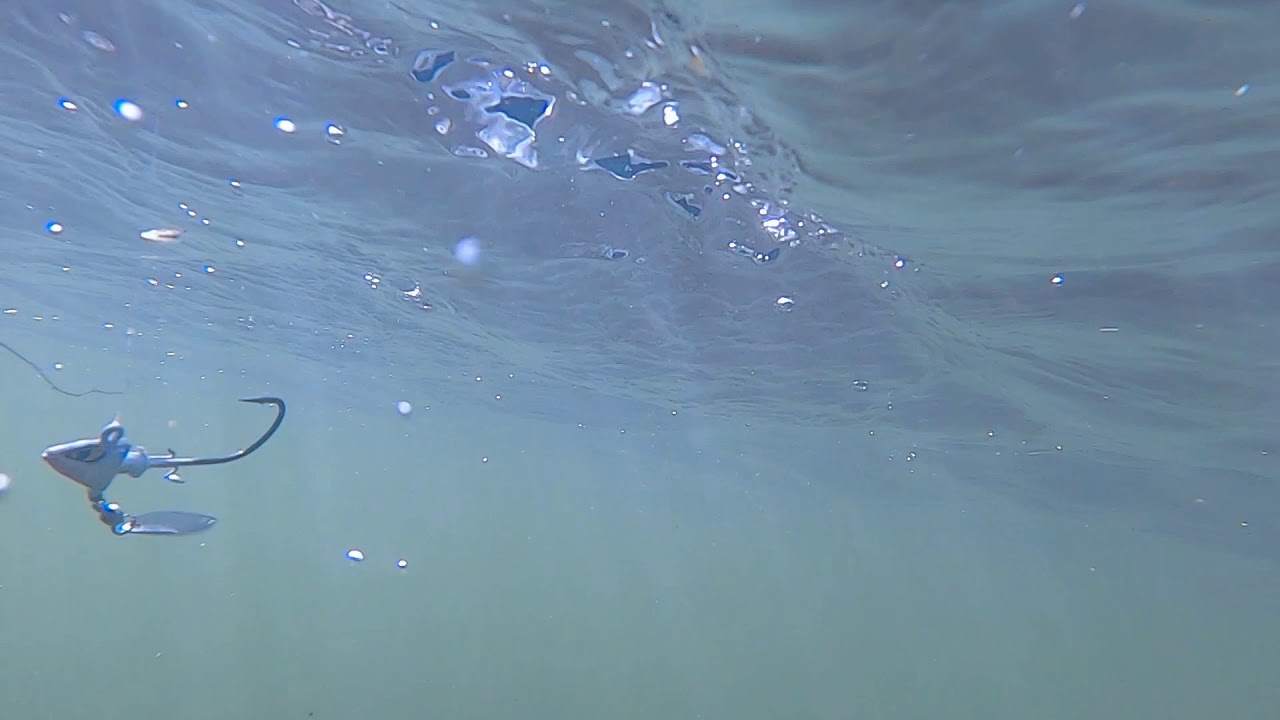 Sorry, no fish in the sea.